Product Description
Elevate your solo play with this automatic stroker!
If you are looking for something that can do the work for you-hands free, then this is a MUST. The thrusting and vibrating power are out of this world. It leaves your knees shaking. We have upped the masturbation game with its fully customizable rechargeable vibrating and thrusting stroker! Whether you want to enjoy the powerful vibrationor high-powered piston-action thrusting alone or to combine all, you are guaranteed to have an explosive hands-free cumming experience!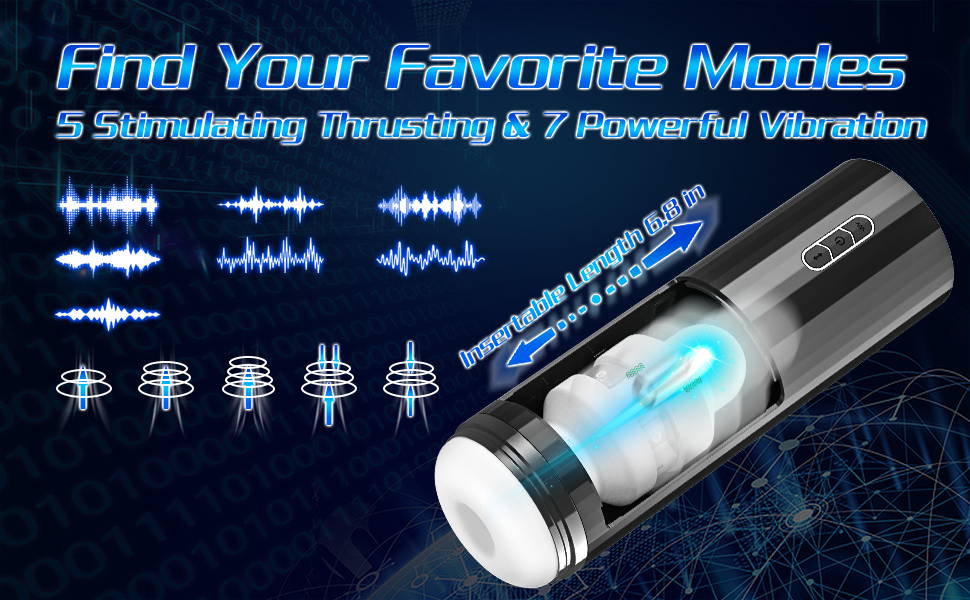 Real variable speed control
The male masturbator toy comes with 5 intense thrust modes and 7 stimulating vibrational patterns! Slip your d*ick into the soft p*ussy and feel the rows of soft pleasure nubs within the sleeve surround your shaft for extra stimulation! This pocket p*ussy will warm to your body temperature and should only be used with water-based lube. The sleeve is easily removed from its hard case for easy cleaning!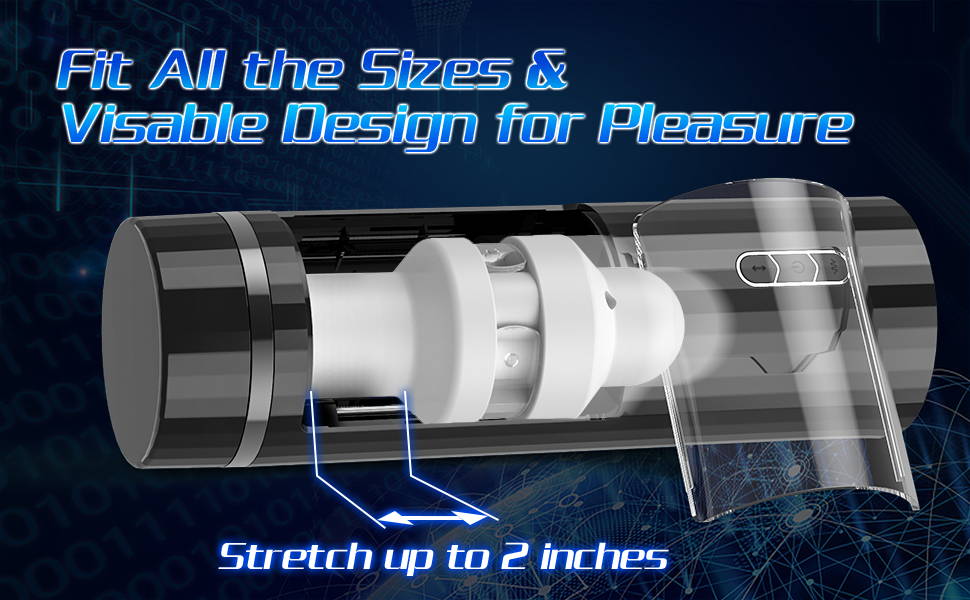 Rechargeable, so no batteries or cords!
With no batteries to replace and no messy power cords to get in the way of the fun, this waterproof thrusting male masturbator is powered by a lithium battery and super-strong motor that delivers amazing thrills and endless pleasure combinations! Unlike ordinary automatic strokers that either spin around or stroke up and down, the advanced b*lowjob toy combines both movements for the most mind-blowing sensations ever created.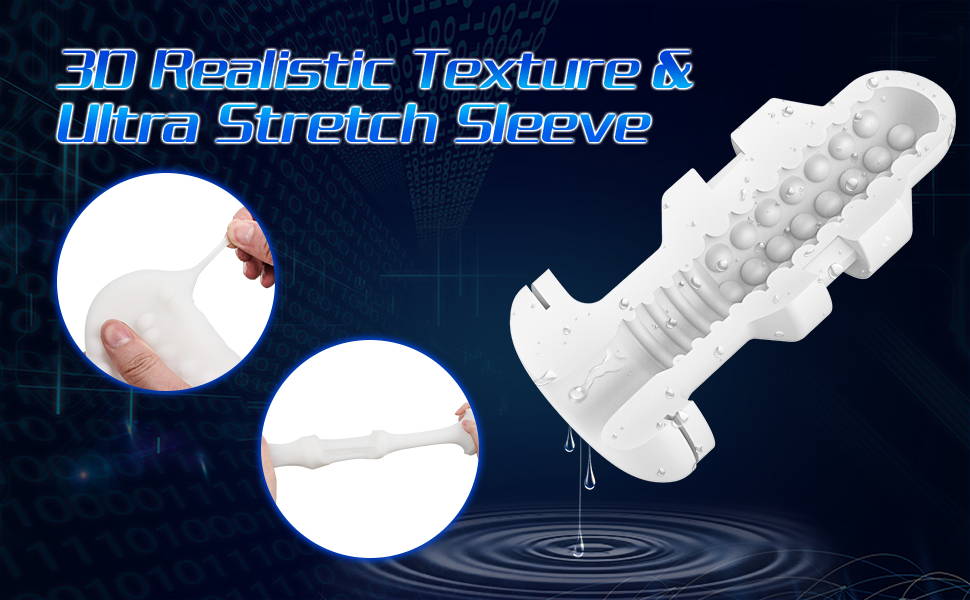 Discreet packaging for our privacy concern.
The sucking male masturbator cup is going to be delivered to you in discreet and unmarked packaging. Once you get your new masturbator adult toy, please detach the inner TPE sleeve and rinse it off underwater before using it for the first time.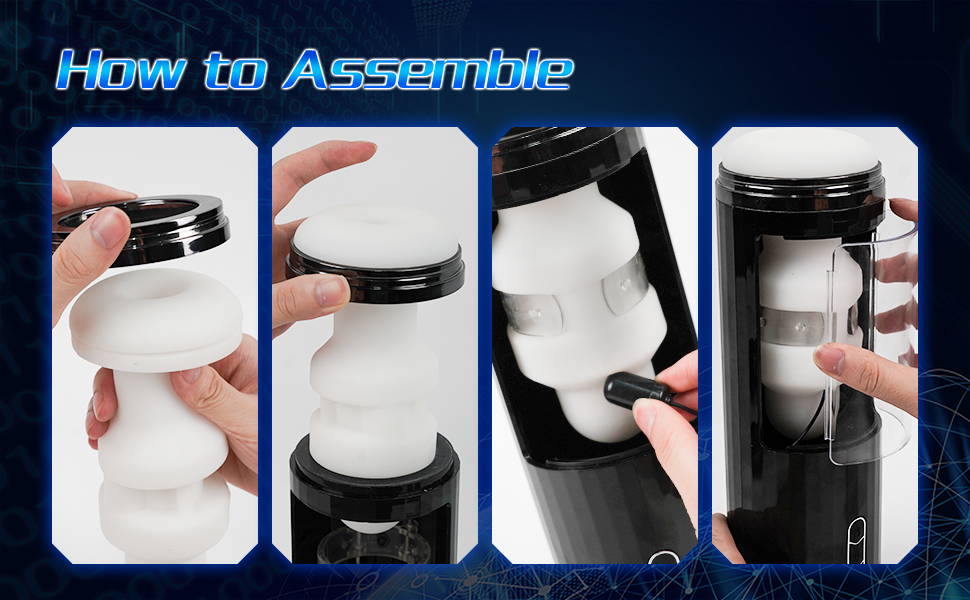 [Adanced Full Length Thrusting Vibrating Automatic Male Masturbator] Different from other tranditional male masturbator cups, this full length instructure of this male sex toy can bring you 360 tight wrapping feeling. With innovative springy technology, you can experience up to 2 inches stretching feeling when this stroker moves up and down along your shaft, adding a whole new dimension to masturbation.
[Male Toy with 5 Stimulating Thrusting and 7 Powerful Vibrations] This thrusting vibrator toy offers 5 thrusting patterns paired with 7 powerful vibration modes. The design of the separate control buttons can let you experience the distinctive integration of the freely adjustable thrusting and vibrations simultaneously. The unique buckle design ensures that the sleeve can thrust vertically, giving you sufficient room for blast masturbation.
[3D Realistic Texture Ultra Stretch Sleeve Mens Toy] This automatic adult sex toy is made of high-quality soft textured silicone which can give you lifelike sensations and magnificent climax. Delve into a gloriously textured, hidden within the sturdy-yet-lightweight cup, and enjoy the intense sensations of the stimulating nubs and ridges as they caress your every inch.
[2 in 1 Male Masturbators & Penis Trainer] This male stroking toys is a endurance trainer can be used for edging and thrusting machine for increasing your erectile and orgasmic ablilty as well. When you bring yourself or your partner close to climax, stop or slow down before climax is reached, then build back up to approach climax again. Enjoying stimulation while training sexual abilities, you will perform better in sex and prolong your sex time.
[Visable &Detachable Design & Auto Rest Function] This visible window design you can marvel at the action taking place. This sex novelties toy has detachable inner sleeve which can be easily taken out from the cup to clean up under the tap. This inner sleeve pocket pussy can automatically return to their original position after turn off the toy which is easy to use.
[Discreet packaging and customer service]  This adult toy is shipped to you in a neutral box. The magnetic charging can ensure better waterproof performance. In order to prolong its life so you can enjoy mind-blowing feeling over and over again, please do not soak the massager machine in water. The removable sleeve can be taken out from the cup and rinsed under running water. Any questions, please contact us to get our professional after-sales service.